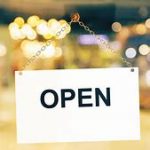 January Opening Hours- from Monday 3rd January
Please do not come in if you have any COVID symptoms and you must also wear a mask.  Thank you for your help in keeping everyone safe at this difficult time.
If you are calling into the practice please ring the doorbell so we can show you to our hand washing facilities and please wear a mask.
You can email us enquiries out of hours at info@waveneyeyecareni.co.uk.
Our contact lens customers can order their lenses from the shop at our website www.waveneyeyecareni.co.uk for 15% discount and free delivery.
If you have any questions or concerns you would like to discuss about coming into the practice please don't hesitate to get in touch.
Waveney Eye Care NI is a family owned business. Roger & Emma are both fully qualified Optometrists with nearly 40 years experience between them working in independent practice, large national opticians and hospital clinics. Our team includes Teresa (optometrist), Sandra (administrator) and Natalie (assistant manager)
We have a special interest in paediatric optometry and our three young children often give us advice when it comes to ordering in children's frames!
Our aim is to provide high quality eye care to people of all ages and give honest recommendations for your eyewear. We pride ourselves on our great aftercare service and are here to offer advise at anytime.
Designer frames           Package deal glasses         Cases
Dry eye drops     Lid cleaning wipes         Cords & chains
Lens cleaning wipes & sprays  
Prescription swimming goggles
Hearing aid clinic & ear wax removal
Coloured overlays to aid dyslexia symptoms
Blinx kids frame charms
New emergency NHS appointments for acute eye problems